In order to familiarize international students with Wuhan commercial history and culture, and let them experience the evolvement of Wuhan's commerce and modern business trade model, on the afternoon of December 3, the School of International Education organized a series of cultural practical activities including visiting Hankoubei.
During that event, the international students firstly visited Hankou commerce museum, where displays many cultural and commercial relics of Qing Dynasty, such as tribute articles, tea boxes for export, etc., showing great vigor and dynamism of Hankou in history. Moreover, they also got more knowledge of the future planning of Hankoubei from the blueprint sand table at the museum, especially the digital transformation and facility upgrading, which the students found very impressed. In the museum, the international students have developed a detailed and more in-depth understanding of the commercial development of Hankou in the past century.
Then, the international students visited the Live Selection Hall and Digital Hubei Hall where they experienced the convenience of one-stop station for picking and selling products through online live stream, as well as the integration of online products broadcasting and offline promotion of more than 3000 local products with Hubei characteristics, which is also a novel business model that facilitate the national strategy of targeted poverty alleviation.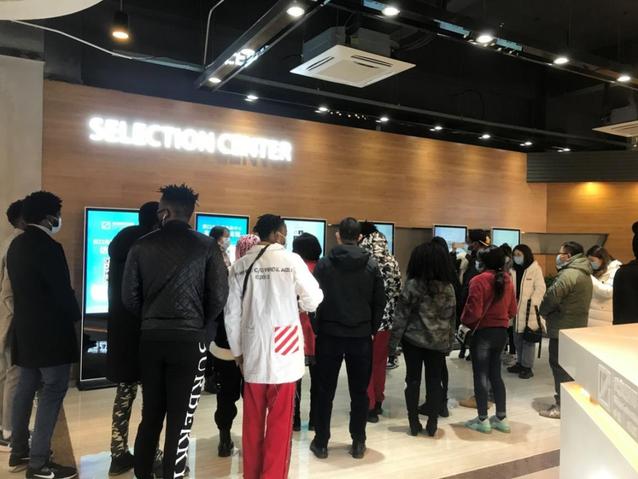 Hankoubei is the symbol and forerunner of China's new generation wholesale trade market. This activity has not only deepened the international students' understanding of international trade, but also improved their understanding of business tradition and customs of Wuhan for last centuries. All the participating students are very impressed about the vigorous development of digital trade in Wuhan.