September is the beginning of the new semester and the campus is full of hope and passion. The 2021 new students, from Taiwan, Xinjing and many other parts of the country, are coming to the University with their vision to the future and desire to the knowledge.
On September 13th, at the opening ceremony of class 2021, president Fang Jie, on behalf of all the faculties and staff, congratulated and welcomed the new students of 2021. She introduced the development history and characteristics of HBUE, and also sent her wishes to the new students. She hoped students can explore their life in the university, always remain true to their hearts in the pursuit of learning, and enjoy their stay on campus.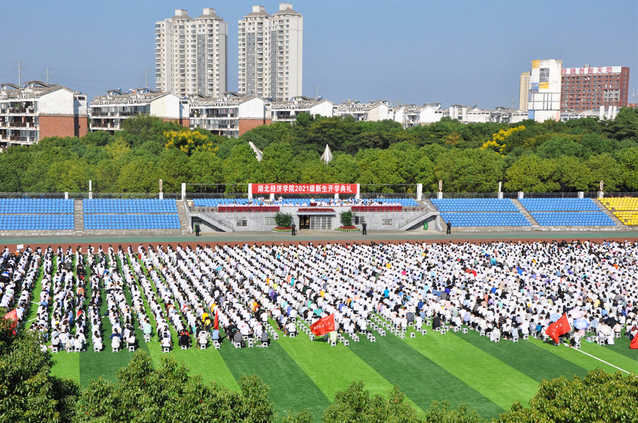 On the evening of September 13th, the University organized the first class for all 2021 freshmen, in which Wen Xingsheng, secretary of the Party Committee of the university, delivered a report entitled Learn the history of the Party, know the situation of the university, and become a HBUEr that loves school and makes the school proud". President Fang Jie encouraged new students to take learning as a priority, as a spiritual pursuit and a way of life, so to establish a concept that dream begins from learning and career achieves with skills, making learning a powerhouse of youth and abilities.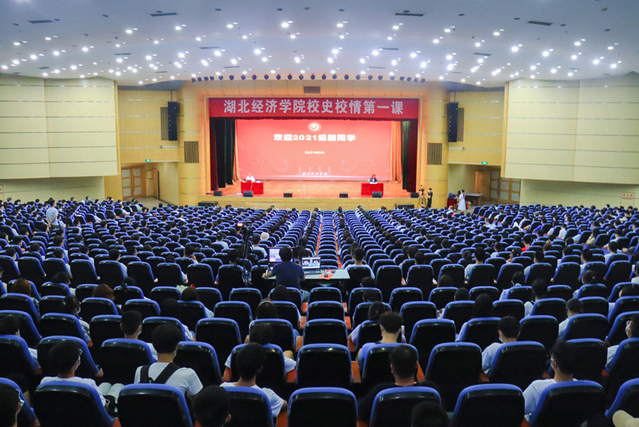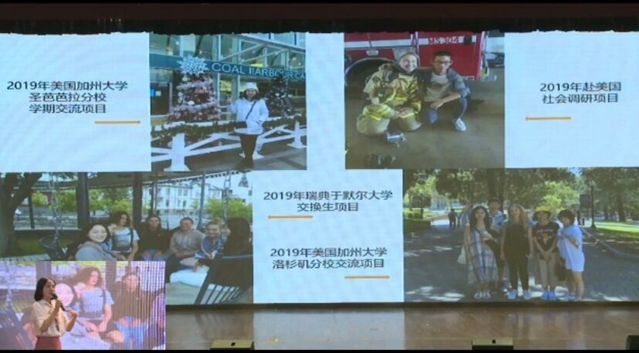 On the evening of September 14, in the university's induction session, the International Exchange and Cooperation Department of the university hosted the module for overseas study and exchange and marketed the overseas programs to the freshmen of 2021. On behalf of the International Exchange and Cooperation Department, Ms. Xiao introduced the overseas study programs to the freshmen, which received warm response from the students. In the evening, almost 5000 leaflets were hand out in the auditorium of the Student Activity Center, as well as Teaching building No. 1 and No. 2. Nearly 100 students joined the study abroad perspective student group created by the International Exchange and Cooperation Department.