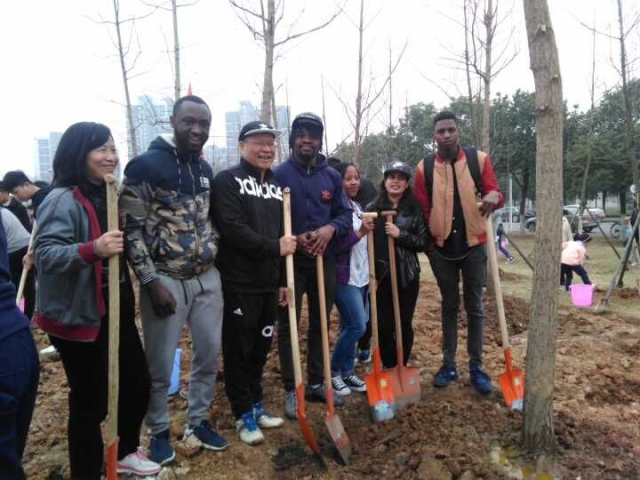 On the morning of March 11th, 2017, HBUE held the grand tree-planting activity to celebrate the anniversary of the university. The Deputy Secretary of Party Committee of SIE, Fei Chuntao, the representatives of students union and international students took part in the activity.
During the activity, the Secretary of the Party Committee of HBUE,Wen Xingsheng, the Deputy Secretary of Party Committee of SIE, Fei Chuntao, and the representatives of international students planted the trees together. The activity gave the students a good opportunity to experience the Chinese Tree-planting Festival, which also helped them to understand better the importance of forestation. In the meantime, the activity enhanced the friendship between the friends from all over the world.
On the occasion of the 15th anniversary of HBUE and 110th anniversary of founding the school, this tree-planting activity is of great significance and has a far-reaching influence. It is not only bringing the teachers and students lots of fun, but also expressing the hope of making efforts. International students gave all their best wishes to their Alma Mater, HBUE.