On April 12, the Ministry of Foreign Affairs held a special Hubei global promotion event in Beijing. On the same day, the School of International Education of Hubei University of Economics, together with the Hubei Chucai Research Institute and the International Promotion of Chinese Culinary Culture Training Base, held an event named Recommending Hubei to the World in Wuhan to promote Hubei cuisine, or Chucai.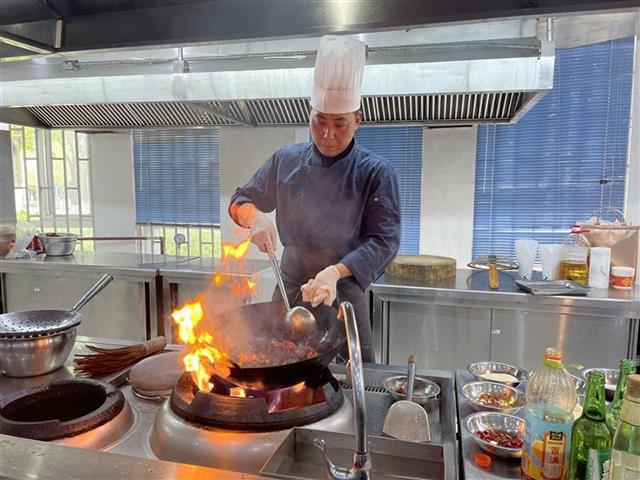 There were more than 20 students from Russia, Bangladesh, Ghana, and etc, from 14 countries, studying in Wuhan tasted Chu dishes and learned about Hubei food culture. Tong Zhenzhong, a Chinese culinary master and a distinguished professor of Hubei University of Economics, performed the Five-flavored smoked fish and spicy stewed prawns. Tong Zhenzhong said: The flavor characteristic of Chu cuisine is salty and fresh". Roman from Bangladesh is an international student from Wuhan Textile University. He said, It is the first time I have tasted authentic Qianjiang prawns. The prawns are very delicious. Other international students also gave the prawns a thumbs up, admiring the freshness of this dish.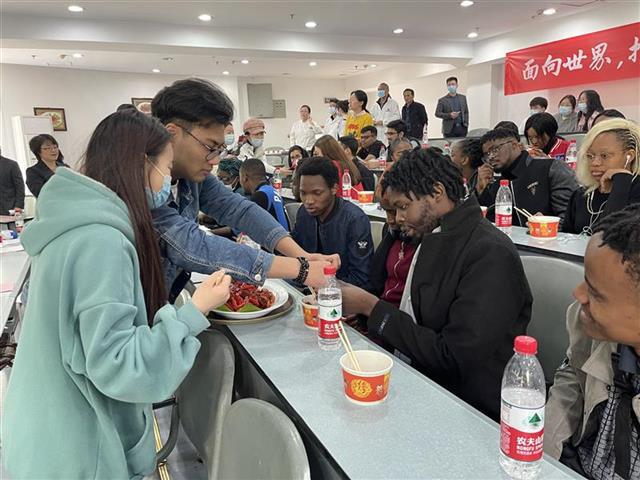 Snacks are also one of the features of Chu cuisine. Gao Qiong, associate professor of Hubei University of Economics, is a master of Chinese pastry cooking. She made Wuhan hot dry noodles and Xiaogan glutinous rice wine in live performances. She said, Wuhan is a city built on the water. Visitors from the whole nation will taste a bowl of hot dried noodles when they are passing by. The hot dried noodles are like a link connecting the whole country. Gao Qiong made an introduction while making Wuhan hot dry noodles. The noodles are made of alkaline noodles, which only need to be blanched in hot water for 15 seconds. 15, 14, 13, 12, 11... As everyone counted down, Gao Qiong used a colander to pick the noodles up and drain it, quickly sprinkled salt, soy sauce, chopped green onion, and so forth, and then stirred it evenly. After that, a bowl of steaming, fragrant hot-dried noodles is ready. The taste of hot-dried noodles is very rich, and I like it very much. Maca said. Maca, an international student from Malawi, is a junior at Hubei University of Economics majoring in international trade. He said he would take Wuhan hot dried noodles back to his hometown, and recommend this bowl of fragrant and delicate noodles to his friends.