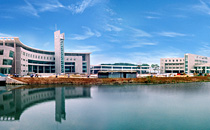 1. Applicant requirements

1.1. Graduated from high school or above, aged from 18 to 25, physically and mentally healthy, respecting Chinese culture and customs.
1.2. Excellent results in senior high school graduation examination (no less than 80 in English and no less than 70 in Mathematics).
1.3. The native language of students applying for Undergraduate 2021 International Economics and trade (English teaching) should be English.
1.4. Other undergraduate HBUE program applicant shall passed HSK level
2. Application process
2.1. Online Registration
Applicants must complete the registration and application process through the International Student Admissions Online Application System. The application website:http://hbue.at0086.cn/StuApplication/Login.aspx
2.2. Online Registration Deadline
August 31, 2021
2.3.Application Materials
ü HUBE application form for international students
ü High-definition scanned copy of original passport
ü The scanned copy of the original of the highest degree
ü The scan copy of original official transcripts
ü Family deposit certificate (more than 20,000 RMB)
ü Application for scholarship for international students in China
2.4. Review and Admission
2.4.1. Review the materials submitted by students and arrange for those who pass the materials to attend an online interview with the school.
2.4.2. Students who pass the interview will be sent an acceptance letter (original paper copy) and JW202 form after the superior review and approval, and students will be officially accepted upon receipt of the original acceptance letter and JW202 form.
2.4.3. Application materials will not be returned regardless of acceptance or non-acceptance.