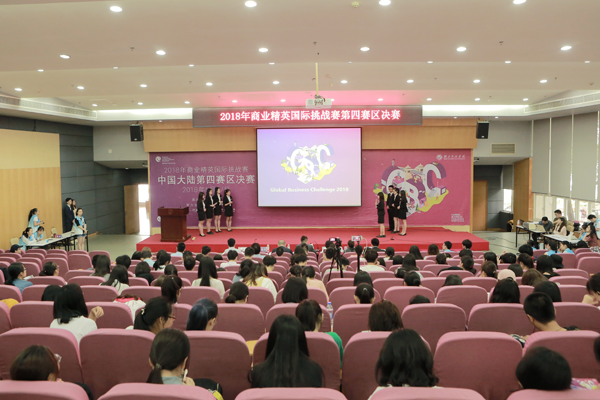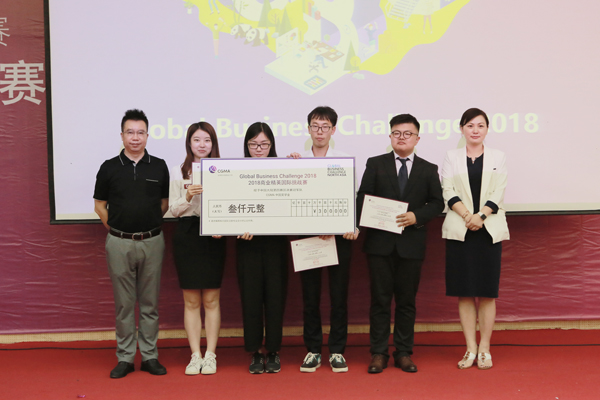 On May 27th, 2018GBC Business Elite International Challenge Finals in Division 4 (Central and Southwest Divisions) sponsored by the royal institute of chartered management accountants (CIMA), organized by the school of accounting and co-organized by the university accounting association were held in our school. After fierce competition, Shang Ying features Q1641 Xie Kangzhuang, CIMAQ1641 Wang Xinge, Zou Yun, and CIMAQ1741 Xu Wenjin's Steamed Potatoes team won the championship. The instructors are Tanduojiao, tang yan, Yang wanjun, deng qing.
Liu Dahong, deputy secretary of the Party Committee of the school, and Ji Yuhua, director of education development of the North Asia Region of CIMA delivered speeches respectively. There are seven executives who served as judges of the competition. They were from AB InBev Investment (China) Co., Ltd., Exxon Mobil (China) Investment Co., Ltd., CITIC Telecom (Shanghai) Technology Co., Ltd., and Antede Enterprise Management. Consulting (Shanghai) Co., Ltd. and Wuhan ALPHA LAND Park.
The competition lasted for nearly two months. After the first round of case study report review, 11 universities were selected from Southwestern University of Finance and Economics, Huazhong University of Science and Technology, Sichuan International Studies University, Chongqing University of Technology, Chongqing Jiaotong University, Henan University of Economics and Law and our school. 24 teams from colleges and universities participated. The competition will display professional talents, team spirit, problem analysis and problem solving, and other professional levels and comprehensive qualities through talented people's performances, video demonstrations, PPT presentations, questions each other, and questions from judges.
The team will participate in the fourth quarter of the GBC North Asian Division Finals held in Beijing in September and will compete with teams from South Korea, Japan, the Philippines, Malaysia, Mongolia, Hong Kong, Taiwan and other countries and regions.
The Business Elite International Challenge is an international competition for global undergraduates initiated by the CIMA Royal Chartered Institute of Management Accountants in the UK. It aims to cultivate outstanding business characteristics of students, integrate their knowledge, and expand their competitiveness in the workplace and discover more business leaders who can lead the future of social development. Since the event was held in 2009, it has attracted many universities and colleges from China, the United Kingdom, Russia, Australia, Sri Lanka, India, the Philippines, Malaysia, Pakistan, Poland, Singapore, Vietnam, Bangladesh, South Africa, Ghana and the United Arab Emirates. These schools are all actively involved and give extensive attention.