On September 11th, more than 4,000 new students of 2021 from all over the country came to the university, embarking on the new journey of the life with great passion and dream.
The balloon arch with the red words "Warmly welcome new students" at the university's entrance gate were very eye-catching, decorated at the both sides with huge printed slogans such as "set ambitious goals", "shoulder responsibilities of the times", Provide students with higher quality learning experience, and "seize the day and live it to the fullest". At the registration point, with the help of volunteers, the freshmen students efficiently completed the procedures including the check of health code and nucleic acid test report, as well as enrollment, dormitory check-in, etc.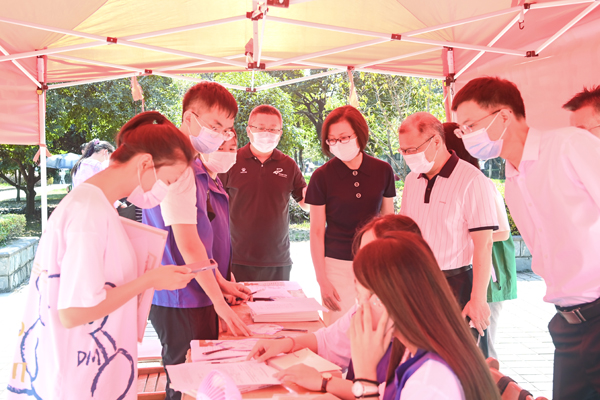 Accompanied by the heads of relevant departments, leaders of the University, Wen Xingsheng, Fang Jie, Liu Dahong, Wang Da, He Huigang, and Zhang Guoan, inspected the preparedness work in the important sites such as cafeteria and dormitory, visited new students and their parents, and talked them through the basic situation of the University.
Wen Xingsheng, Secretary of the Party Committee of the University, and Fang Jie, President of the University, visited the freshmen in the student apartment. In their talks in the dormitory with Chen Chunxiao, a new student from the North part of China and major in Economics, Wen Xingsheng hoped the student can quickly adapt to the local climate and the new study environment, and Fang Jie sent her wishes to the student and hoped her to enjoy her study in HBUE.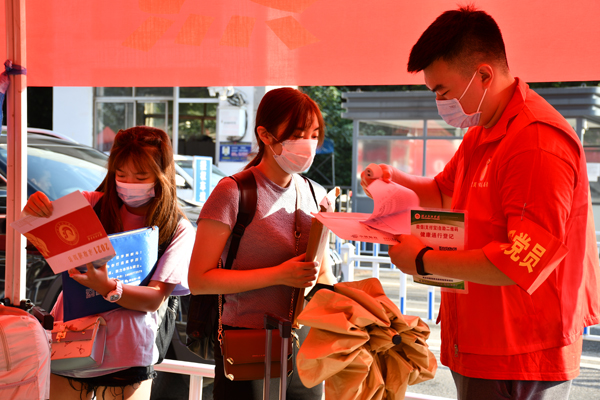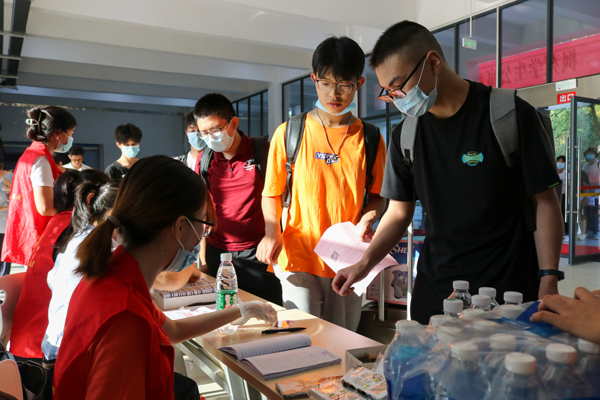 The parents of Zhang guohao, a student from Software Engineering 2141, said to the school leaders, Seeing the classrooms and dormitories, I feel satisfied with the study and living environment. I hope my child can learn well in the next four years. Parents of another student from Information Management and Information System Tan Jingshan said: I learned from the Internet that the school has a beautiful campus. Today after I met teachers and student volunteers, I feel that the teachers and students of the school are very supportive and kind, and the school has a very good humanitarian environment too."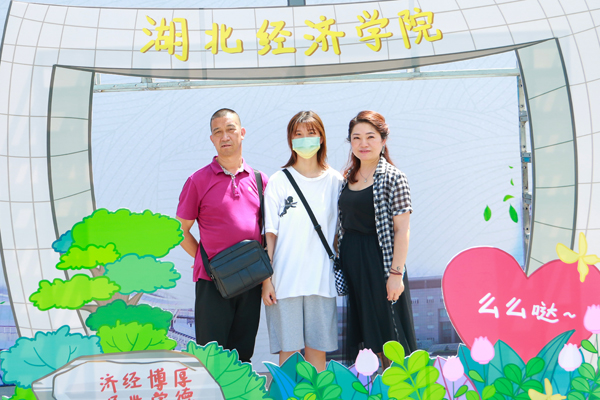 At the collection point of students' loan application, the university's leaders asked about the financial situation of the students and requested the staff to solve the financial difficulties for students as much as possible so that the students can focus more on their studies without worrying the tuitions.
This year, there are 4531 new students enrolled, including 313 postgraduates and 4218 undergraduates. The University has rehearsed and inspected for many times and made well-organized arrangements in all respects, ensuring the smoothness of the enrollment of 2021 new students.