From September 15 to 21, the 3rd Asian University Cheerleading Championships (online competition) was held in Seoul, Korea. Our University's Amazing Cheerleading team won the 2nd place of collective hip-hop dance and the 3rd place of elite mixed skills competition. The team leader was Mr. Tao Gong and the coach was Mr. Cui Gaoyuan.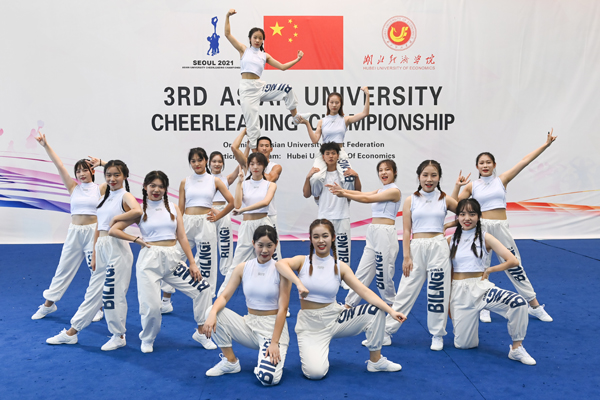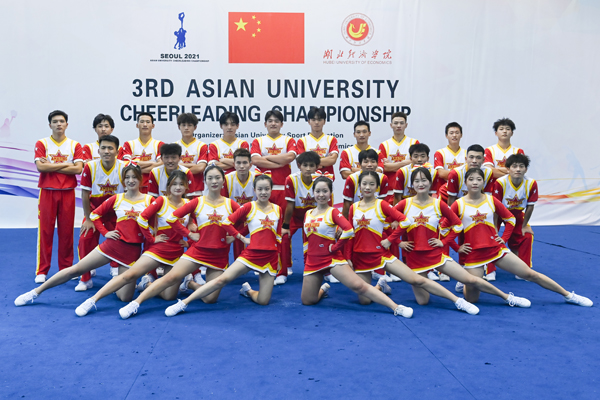 Prior to the competition, School Secretary Wen Xingsheng and Vice President Fu Hong visited the team in person and brought them great encouragement.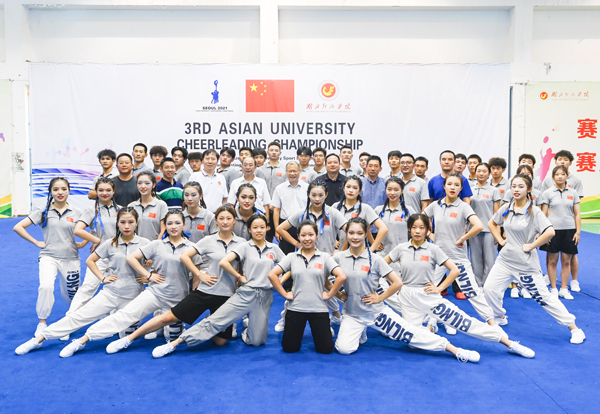 Nine teams, including HBUE, East China Normal University, and Beijing Sport University, which have been carefully selected by the expert group organized by the China University Sports Association according to the ranks of different colleges in many international and domestic competitions, were sent to compete in the 3rd Asian University Cheerleading Championship with 438 athletes from 5 Asian countries. As the only non-professional one in the nine teams, the Amazing cheerleading team from our university assembled immediately after the assignment and trained hard and worked with great unity to overcome difficulties.